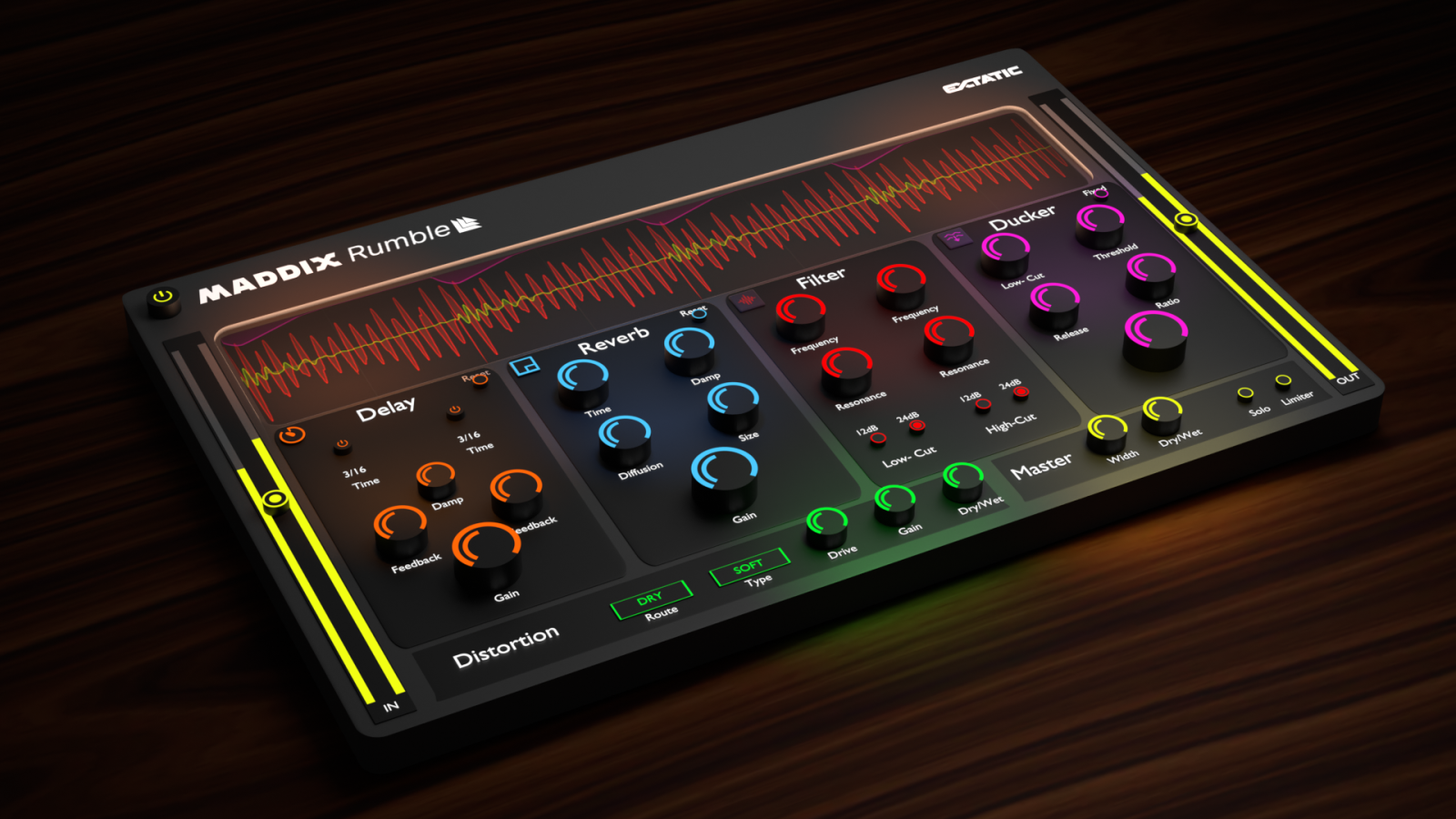 Powerful Effects Chain

Explore the powerful effects chain of the Maddix Rumble, featuring delay, reverb, filter, ducker, and distortion. Elevate your kicks with precise rhythmic manipulation, immersive spatial enhancement, versatile tone shaping, seamless dynamic control, and the option to add gritty character.

Experience unparalleled width, depth, and movement as you transform plain kick samples into captivating techno rumble kicks.