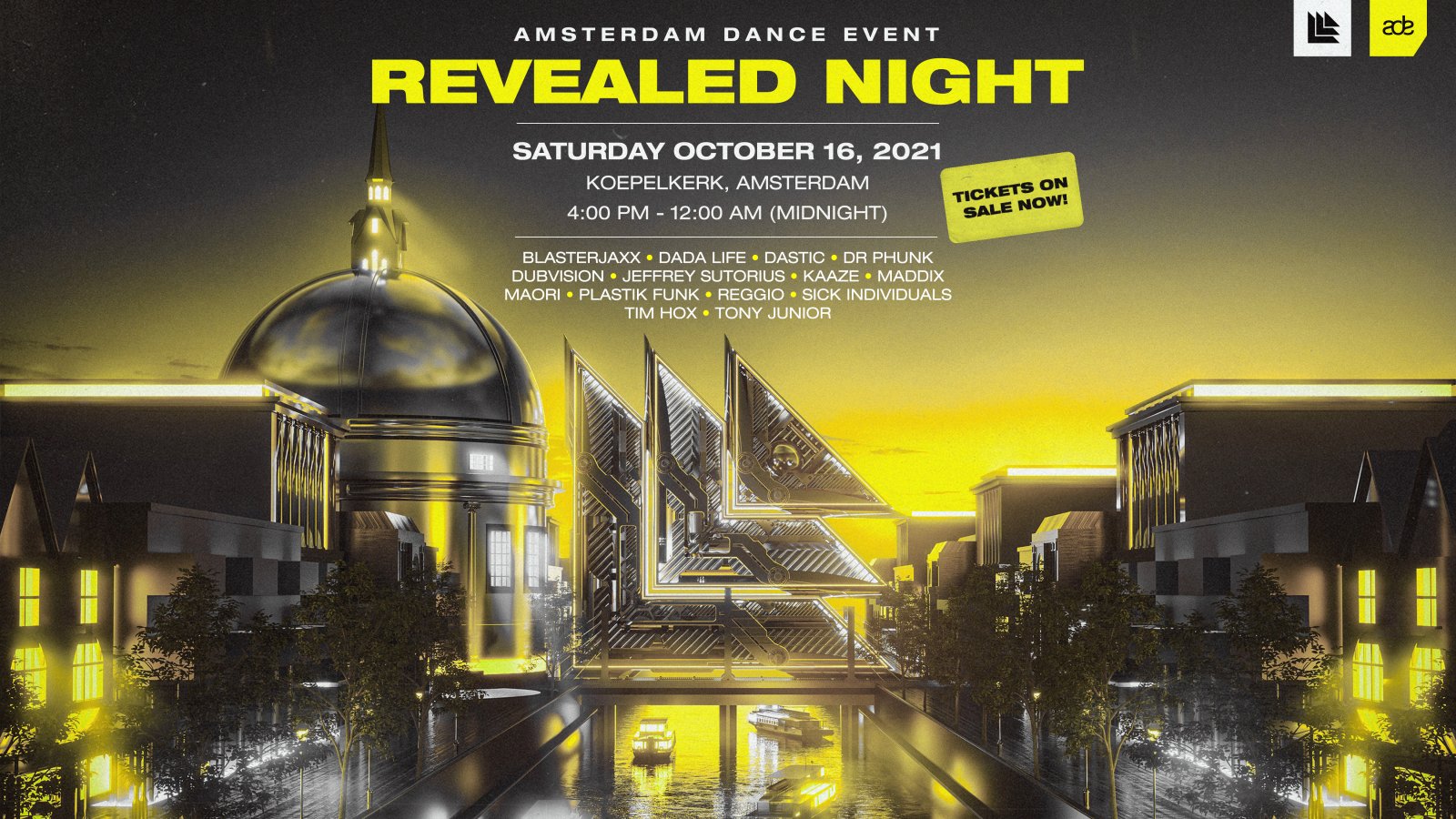 Revealed Night // ADE // 16 October 2021 / Koepelkerk, Amsterdam, NL
16 October - 17 October
• Kattengat 1, 1012 SZ Amsterdam, Netherlands
Revealed Night // ADE // 16 October 2021 / Koepelkerk, Amsterdam, NL
FULL LINE UP (in alphabetical order)
BLASTERJAXX • DADA LIFE • DASTIC • DR PHUNK • DUBVISION • JEFFREY SUTORIUS • KAAZE • MADDIX
MAORI • PLASTIK FUNK • REGGIO • SICK INDIVIDUALS • TIM HOX • TONY JUNIOR
The 16th of October we will host our Revealed Night at the Koepelkerk in Amsterdam! Due to the new COVID regulations, we have a limited amount of tickets available this year and new adjusted times: 4pm and 12am (midnight).
COVID Regulations: You will need to show a COVID Certificate, with a negative test result, proof of vaccination, or proof of recovery. People who live in The Netherlands can present these using CoronaCheck.
Pro & Pro+ users will get early access to early bird tickets automatically.
Tivoli tickets will be automatically valid for this event. You can use your old ticket.
Check email for details (and how to request a refund if you can't make it to ADE2021).
ADE early birds tickets will be more expensive than Tivoli tickets (early birds and phase 1).
If you have any questions please contact us through the chat.
ARTISTS